Ihre Stimme für die eVent-Hitparade.


Video-Voting | Fan-Voting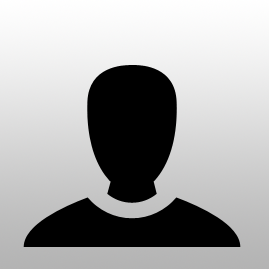 VIDAL the Multi Music Man



Hallo ,
wir sind sehr an einer Zusammenarbeit mit Ihnen interessiert. Bei Interesse werden wir Ihnen gerne mehr ?ber die vielen Einsatzm?glichkeiten seiner Darbietungen berichten. ?ber ein pers?nliches Gespr?ch w?rden wir uns sehr freuen. Gerne kontaktieren wir einen von Ihnen benannten Ansprechpartner telefonisch.
Bis dahin verbleiben wir mit viel Vorfreude auf Ihre baldige R?ckmeldung
Mit freundlichen Gr??en
ViGi ? Music Team
i.A. Gisella

ABOUT:
VIDAL - amazing One Man Show! Authentic & unique performance - presenting international rhythm & music. Multitalent VIDAL featuring many instruments: STEELDRUM, SAXOPHON, GUITAR, PERCUSSION, MOUTHHARMONICA ect.....along with his exotic VOCALS. Take a look at his VIDEO. W..ll see you soon. Ref: Gala-, Privat-, Club-, Golf-,Yacht-, Beach-, Formel1-,VIP-Parties: Princess Caroline von Monaco, AIDA, Mercedes, BMW, Porsche, Lufthansa, German Cancelor, Feinkost K?fer, Cote D..Azur, Hilton Sharm el Sheik, Focus TV, RTL TV, international MusicMesse, Bahamas Tourist int. Office, NICKI BEACH, Victors Beach, Mai Thai, Traders Vic`s, Heaven, Palace - Hilton - Interconti - Marriott - Hotels..., UNICEF ect....... TOP LIVE ENTERTAINMENT for YOUR next EVENT ! also av. DUO, TRIO,....or big GALA Formation.



click link with photos and video of VIDAL`s famous One-Man-Show, featuring several Instruments.
Please contact us for a LIVE - PRESENTATION at YOUR place.



VIDAL - Live Music Entertainment

Solo, Duo, Trio or Gala Formation.
Small and Large Events - Privat or Business.





---
Referenzen:
Among the many of his performances for famous audiences in different countries are:
Princess Caroline from Monaco, Cancelor Helmut Kohl, International Catering FineKost K?FER, exclusive Formula 1 Parties, Santana,Unicef, Cruise Ship AIDA, TV Sat 1, Frankfurt Music Messe, Carnival in Rio or Trinidad & Tobago, plus many more.
With his multi language english, french, german, spanish
and his entertaining carisma he will faszinate audiences of all age group
Technik Rider:
VIDAL the Multi Music Man
- spielt mehr als 12 verschiedene Instrumente, singt , komponiert, interagiert & improvisiert in seiner bis zu 2 x 3stündigen flexible einsetzbaren, weltweit einzigartigen, mitreissenden *ONE MAN - MULTI-MUSIC - SHOW*.
Das alles UNPLUGT & LIVE , mit seinem in seine exotischen Kostümen eingebautem Soundsystem.
Höchste Soundqualität, neuste Technik, auch mit jedem anderen grösserem Soundsystem wireless kombinierbar. Ein Feuerwerk für Augen & Ohren !
In seiner Show präsentiert er neben seiner brillianten Stimme, eine Vielzahl von Instrumenten wie alto SAXOPHON, 3&1/2 - cromatic octave STEELDRUM , E-GUITAR, MUNDHARMONICA, BENJO..., kombiniert mit einer exotischen Collection von PERCUSSION tools.
<!iframe src="applaus1.mp3" allow="autoplay" id="audio" style="display:none"><!/iframe>